The critically acclaimed Sunday Times bestselling epic fantasy for fans of Sabaa Tahir, Hafsah Faizal, and Elizabeth Lim, set in an Arabian-inspired land.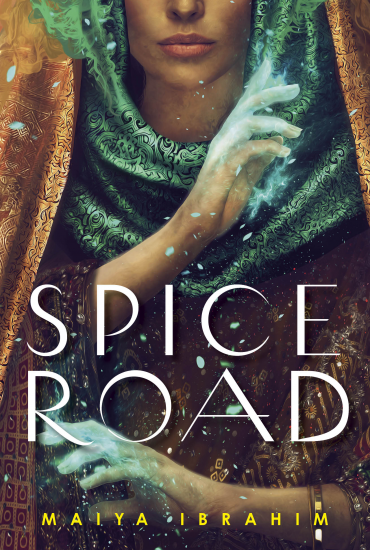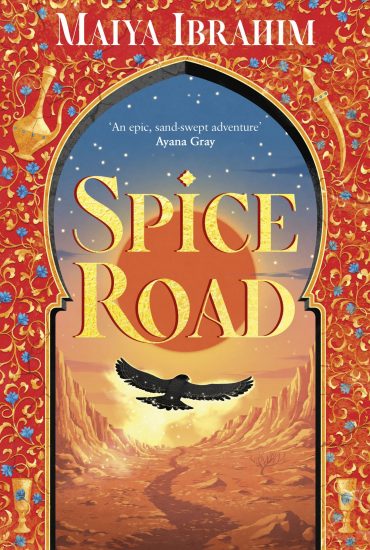 Raised to protect her nation from the monsters lurking in the sands, seventeen-year-old Imani must fight to find her brother whose betrayal is now their greatest threat.
In the hidden desert city of Qalia, secret spice magic awakens affinities in those who drink the misra tea. With her affinity for iron, seventeen-year-old Imani can wield a dagger like no other – and for that she has gained a reputation as the next greatest Shield, battling djinn, ghouls, and the other monsters spreading across the sands.
Her reputation has been overshadowed, however, by her brother, who tarnished the family name after it was revealed that he was stealing their nation's coveted spice—a tell-tale sign of magical obsession. Soon after that, he disappeared, believed to have perished beyond the Forbidden Wastes. Despite her brother's betrayal, there isn't a day that goes by when Imani doesn't grieve him.
Then Imani discovers signs her brother may be alive, and spreading their nation's magic to outsiders. Desperate to find him – and to protect him – she joins the mission sent to hunt him down. Accompanied by Taha, a powerful beastseer who enthrals and enrages her in equal measure, Imani soon discovers that many secrets lie beyond the Forbidden Wastes – and in her own heart.
Caught between her duty to her nation, and her love for her brother, she must decide where her loyalties lie… before it is too late.
SPICE ROAD is out now!
Buy a copy:

The #3 Sunday Times bestseller!
Shortlisted for the Readings Prize for Young Adult Fiction
Dymocks YA Book of the Month February Selection
★ "A beautifully written, surprise-filled page-turner." ― Kirkus Starred Review
★ "Overflowing with culturally specific details and set in a fictional, Arabian-inspired world, this high-octane adventure maintains a steady clip toward a scintillating conclusion." ― Publishers Weekly Starred Review
★ "Spellbinding magic, lush description and whirlwind action define Maiya Ibrahim's YA debut." ― Shelf Awareness Starred Review
"With luscious imagery, Spice Road easily draws readers into the desert world and doesn't let go until the very last page …undeniably good writing." ― Booklist
"Spice Road is difficult to put down." ― The Children's Book Council of Australia
"Spice Road thrills with its nonstop action, memorable characters, deft plotting, vividly realized world… Readers will eagerly await the next installment." ― The Buffalo News
"If you're looking for a beautifully written book packed with detail, this is for you." ― Fantasy Book Critic
A BuzzFeed '2023's Most Anticipated YA Novels' Selection
A Cosmopolitan 'Best New Books Out In January 2023' Selection 
A Popsugar '17 Young Adult Novels You Won't Be Able To Put Down in 2023′ Selection
A Gizmodo's io9 'Best SFF Books of January' Selection
A Paste Magazine 'Best New Fantasy Books of January 2023' Selection
A Goodreads '2023's Most Anticipated YA Novels' Selection
A Pedestrian 'Best New Books Out This Feb' Selection
A Fantasy Hive 'Most Anticipated SFF Books for 2023' Selection
"With an enchanting world of tea magic and desert monsters and a thrilling quest helmed by a girl whose wit is sharper than her blades, Maiya Ibrahim's SPICE ROAD is a fantasy you don't want to miss." – Amélie Wen Zhao, New York Times bestselling author of SONG OF SILVER, FLAME LIKE NIGHT
"With vivid world-building and epic action scenes, SPICE ROAD is a gripping fantasy adventure that YA readers are going to love!" ― Lynette Noni, author of THE PRISON HEALER series
"An epic, sand-swept adventure." ― Ayana Gray, New York Times bestselling author of BEASTS OF PREY
"Magic-fueled and action packed, SPICE ROAD takes an epic quest and fills it with secrets, scorching betrayals, and a spellbinding magic system. Prepare to sink into the pages and never want to leave." ― Dana Swift, author of CAST IN FIRELIGHT
"Come, let the mysterious Spice Road sweep you away. Spirited characters, compelling societies, critical subject matter, and a riveting plot all scheme to ensure a soul-stirring journey." ― London Shah, award-winning author of the LIGHT THE ABYSS series 
"A rich, fresh-voiced fantasy, Ibrahim weaves a masterful tale of family and adventure. Readers will devour the pages like a perfectly spiced tea and be left burning for more." – Claire M. Andrews, author of the DAUGHTER OF SPARTA trilogy
The SPICE ROAD preorder campaign is closed, but signed and personalized copies of SPICE ROAD are available from Galaxy Bookshop! Each order comes with 3 exclusive character prints featuring art by PhantomRin + 3 themed bookmarks (while stocks last).
For giveaways and updates on the Book 2 preorder campaign, follow me on Instagram and Twitter!